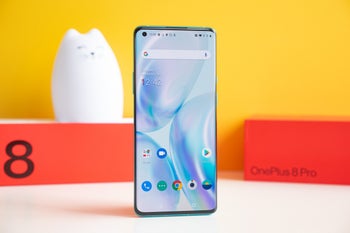 Commercially released almost nine months ago (although also pretty hard to come by in the US for the first couple of months of that period), the is so good that its manufacturers decided against rolling out a "T" upgrade in October 2020.
Of course, an even better with enhanced processing power and is in the pipeline (alongside a "regular" OP9 and a budget-friendly 9E variant), which means this might just be the best time to snap up last year's 5G-enabled 8 Pro.
That's because the jumbo-sized Snapdragon 865 flagship is currently on sale at an even lower ...