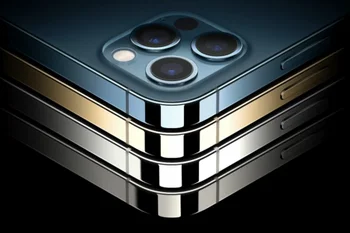 With the pandemic playing havoc with Apple's supply chain earlier in the year, a delay in the launch of seemed like a sure bet. And sure enough, decided to stagger the release dates starting with the iPhone 12 and iPhone 12 Pro. Pre-orders for both models kicked off yesterday and shipping dates are beginning to get pushed out. For example, the iPhone 12 Pro's original release date of October 23rd has now been pushed back into November.
The new Pacific Blue color is the most popular for the iPhone 12 Pro so far

As you might expect, the Pacific Blue color ...